Organic Apple Cider Vinegar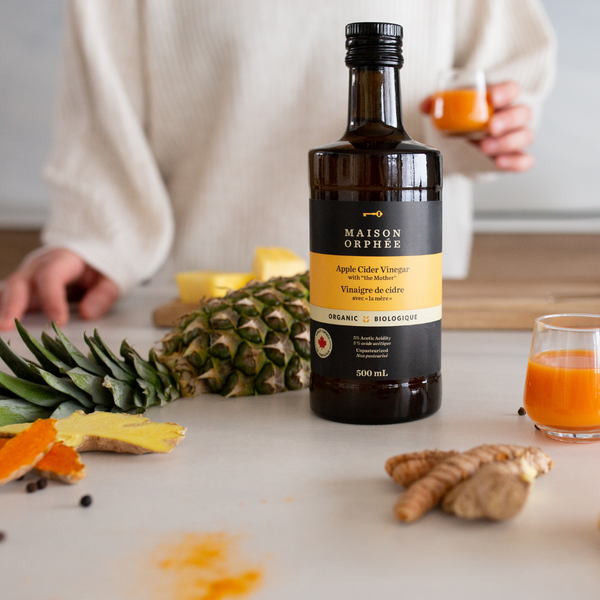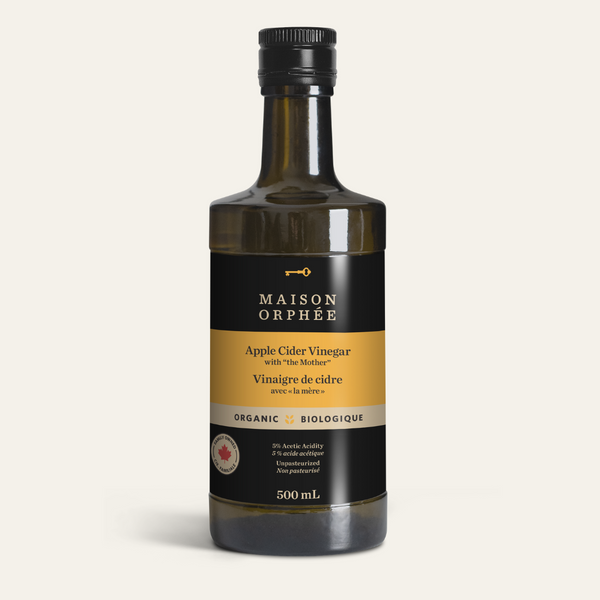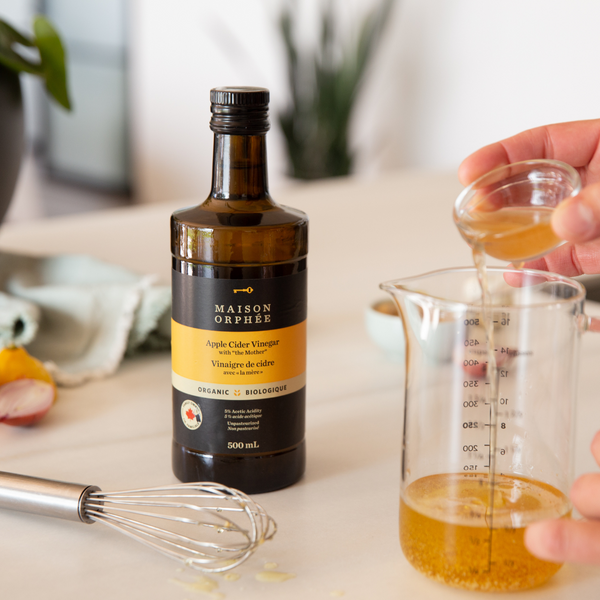 For salads
The sweet fragrance and delicate taste of this vinegar have similarities with the ones of apple juice with a vinegary touch. The main difference lies in its appearance, which is a darker amber color than apple juice. It is a perfect combo mixed with hazelnut oil.
Our Organic Apple Cider Vinegar is unfiltered and unpasteurized. It contains the "mother" of vinegar known for its beneficial effects on digestion and important source of minerals.   
Did you know that? A natural deposit can form at the bottom of the bottle. It is a sign of the quality of the product?

Why Choose Maison Orphée ?
The double fermentation of apple juice, the base of this unpasteurized vinegar, and the production in small quantities characterize this product bottled in Quebec city. Patience and hard work are key to our fermentation process.
Recipes
See more recipe ideas for this product here.
Characteristics
Use: Prepare Vinaigrettes and marinades.
Features: Unpasteurized - Unfiltered - With "the mother"
Processed in Canada
Ingredients: Organic apple cider vinegar.
Certifications : Organic Canada - Food prepared in Quebec - Non-GMO
Naturally gluten-free