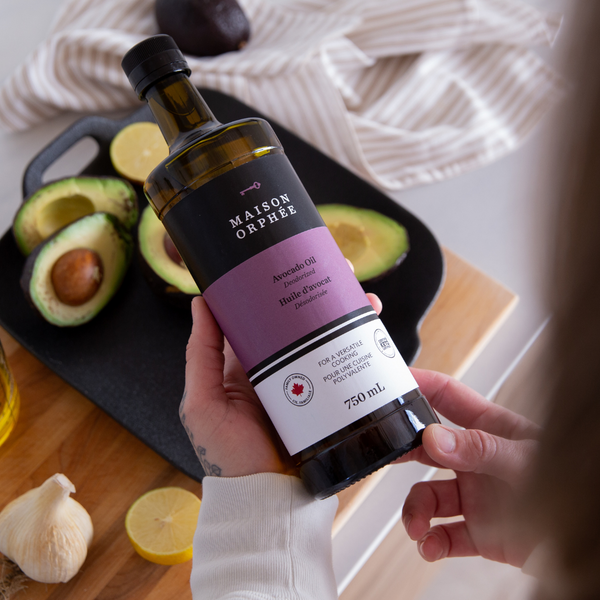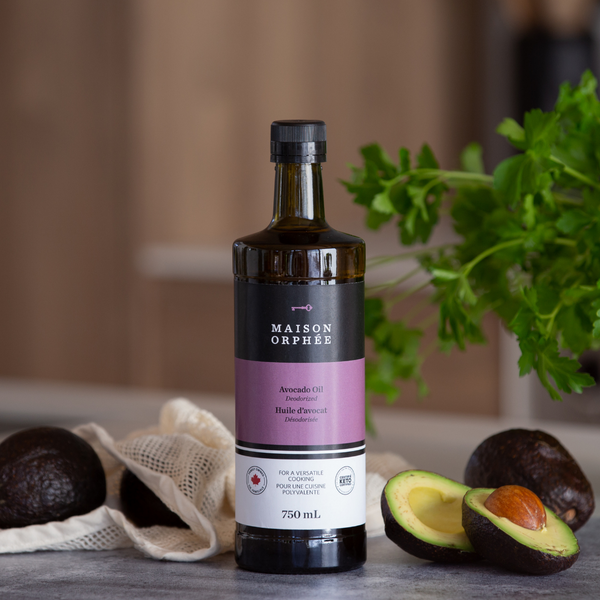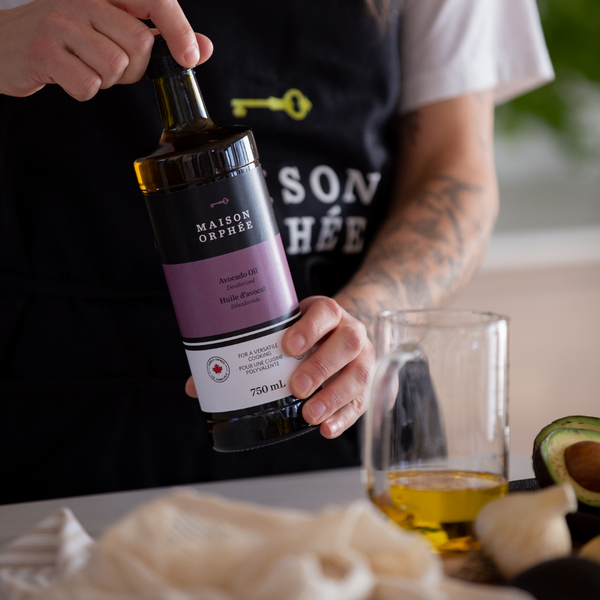 For a versatile cooking!
Many of you love cooking with avocado oil. So, we decided that it deserved its place in the Maison Orphée family. You will find our selection of avocado oil from Spain under our new look in 750mL size.
 Avocado oil is renowned for its monounsaturated fat profile that tolerates heat well. It can be used for cooking, baked preparations or seasoning. We offer a deodorized product for added versatility, as virgin avocado oil is very dark and very flavorful.
Try avocado oil Maison Orphée in stir-fries, marinades, homemade mayo or light salad dressings.
Characteristics
Use:

For cooking, baking or seasoning

Extraction: First Press - Deodorized

Smoke point: 518 °F / 270 °C

Origin: Spain
Ingredients: Avocado oil.
May contain: Nuts, Hazelnut, Sesame.
Certifications: Non-GMO, Keto Certified
Naturally gluten-free
Nutritional value