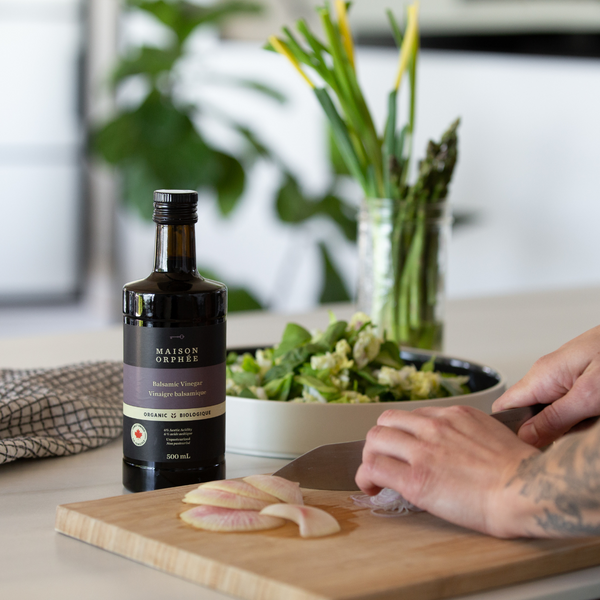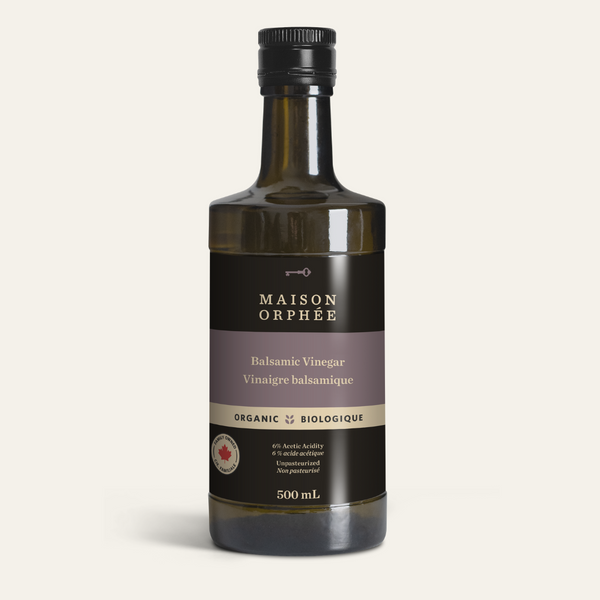 Adds an aromatic touch
*We are currently transitioning to a new packaging for our oils and vinegars. The look of the purchased product will vary depending on availability.
Our Organic Balsamic Vinegar, characterized by its dark colour, surprises with its rather sweet aroma, which contrasts with its vinegary and woody taste. It can only be consumed after having undergone the double fermentation process and being aged three years in oak barrels. A wait that makes sense once it is consume with walnut or hazelnut oil.
Did you know? To bear the name "balsamic vinegar of Modena", vinegar must be produced in accordance with specific criteria. 

Why Choose Maison Orphée ?
Our vinegars would not be the same without the trusted producers we work with. Nothing is neglected: the suppliers, the varieties of grapes harvested and the transformation process used have been meticulously chosen.
Recipes
Discover all our recipe ideas for this product here.
Characteristics
Use: Prepare vinaigrettes.
Peculiarities: unpasteurized
Origin : Italy
Ingredients: organic balsamic vinegar.
Certifications: GMO-free - Organic Canada
Naturally gluten-free