Maple & Dijon Vinaigrette-Marinade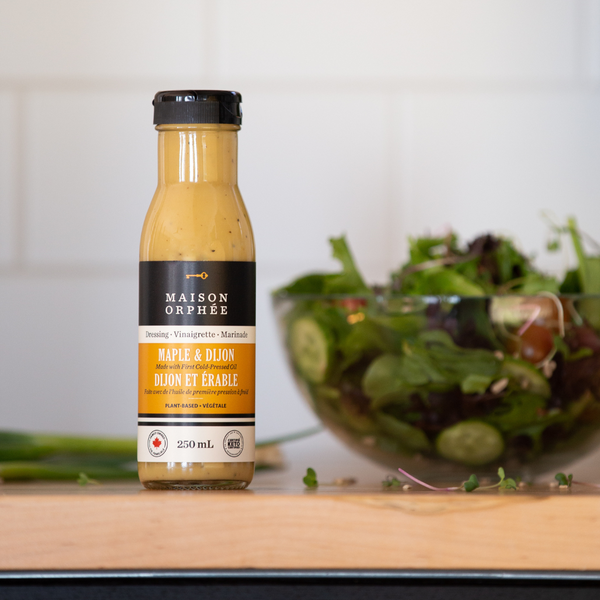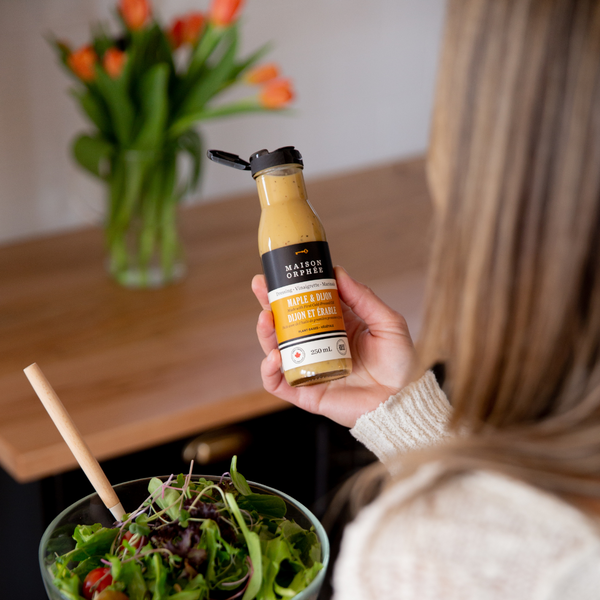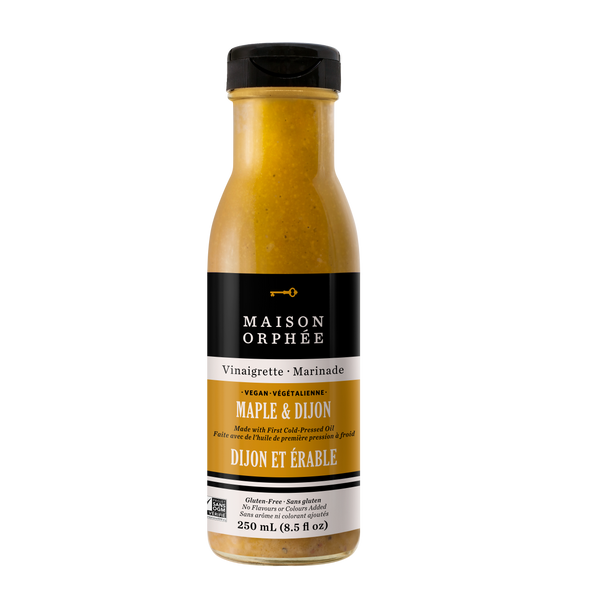 Ideal for green salads and legumes
Maple & Dijon Vinaigrette-Marinade is the most popular dressing of the entire range due to its undeniable versatility. It is appreciated as much in salads as with meat. The sweet and savoury balance is well dosed and pleases the whole family.
Did you know? Our vinaigrette-marinades are made at our Quebec factory.
Why Choose Maison Orphée ?
Like homemade dressings, our marinade dressings are made with fresh Maison Orphée products and ingredients. Unlike other salad dressings, first cold-pressed oil is the first item in the ingredient list, not water.
Recipes
See more recipe ideas for this product here.
Characteristics
Use: Season salads of all kinds and steamed asparagus and marinate meat, pork and poultry.
Features: Made with first cold-pressed oil - No added flavours or colours - Naturally Gluten-free
Origin:

Made in Canada from Canadian and imported ingredients

Ingredients: First cold pressed oils (organic sunflower, organic canola, extra virgin olive), water, Dijon mustard (water, organic cider vinegar, mustard seeds, sea salt, organic spices), organic cider vinegar, maple syrup, sea salt, onion, pepper, garlic, xanthan gum.
Allergen(s): Mustard
May contain: Sesame, Egg, Soy.
Certifications: GMO-Free - Foods prepared in Quebec
Naturally gluten-free
Nutritional value