Fine Grey Sea Salt with Aromatic Herbs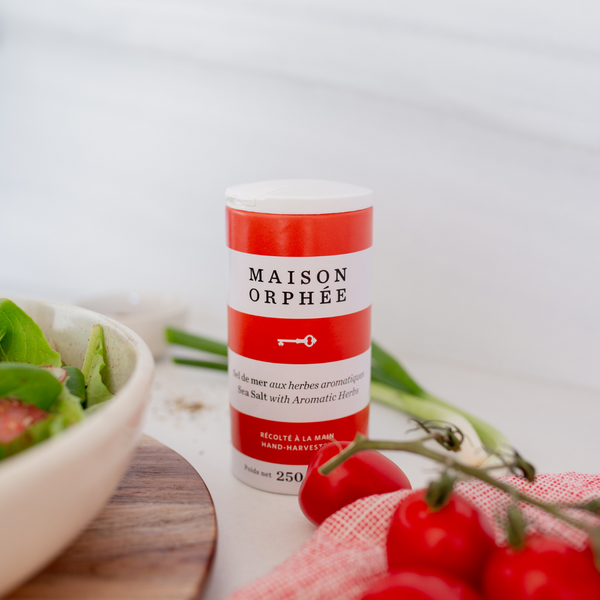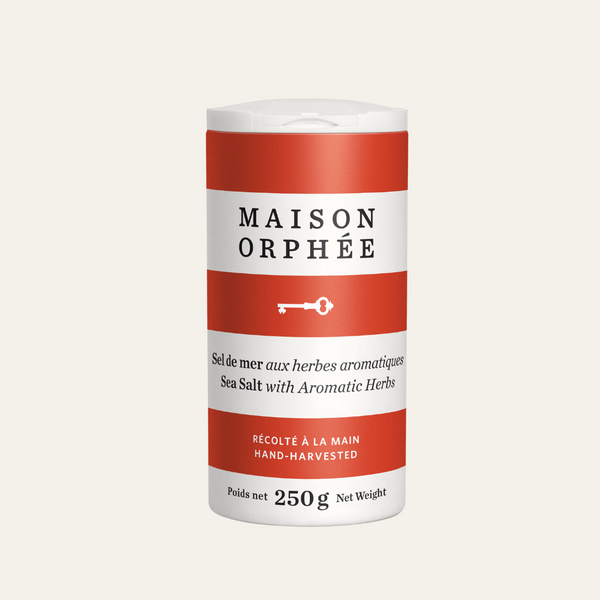 A pinch of flavours to brighten your dishes
Our Sea Salt with Aromatic Herbs is a mixture of salt and spices often used in the kitchen on a daily basis. It has a delicious and surprising dominant curry aroma. A real treat while seasoning vegetables.
Our sea salt is a source of minerals (sodium, magnesium, potassium, calcium) and trace elements (iron, manganese, zinc).
Did you know? Minerals and trace elements are preserved through manual harvesting.
Why Choose Maison Orphée ?
Our salt, harvested by hand in Noirmoutier Island's tidal marshes, does not undergo other techniques other than sun drying and grinding when you want to get a finer grain. This artisanal process leaves its natural grey colour to salt.
Recipes
Enhances daily dishes such as fish, vegetables, salad and sautéed potatoes.
See more recipe ideas for this product here.
Characteristics
Use: Enhance the seasoning of dishes.
Peculiarities: harvested by hand – without additive – non-iodized
Origin : Island of Noirmoutier
Ingredients: sea salt, onion, garlic, parsley, curry (turmeric, coriander, ginger, cinnamon, fenugreek, onion, black pepper, clove, nutmeg, caraway), chives.
Nutritional value