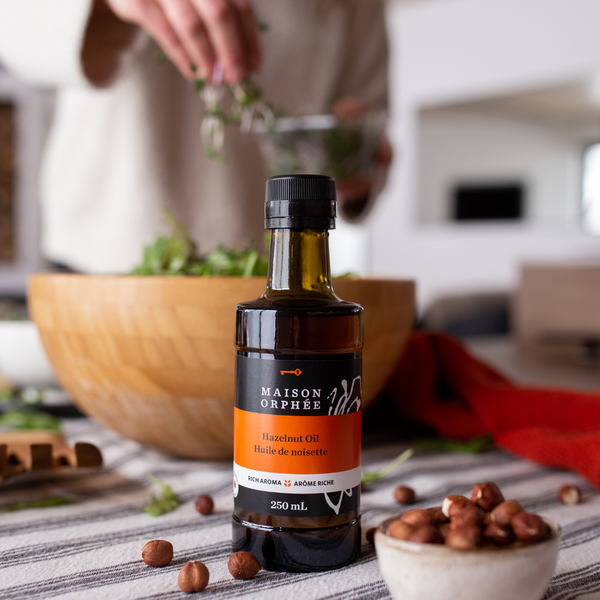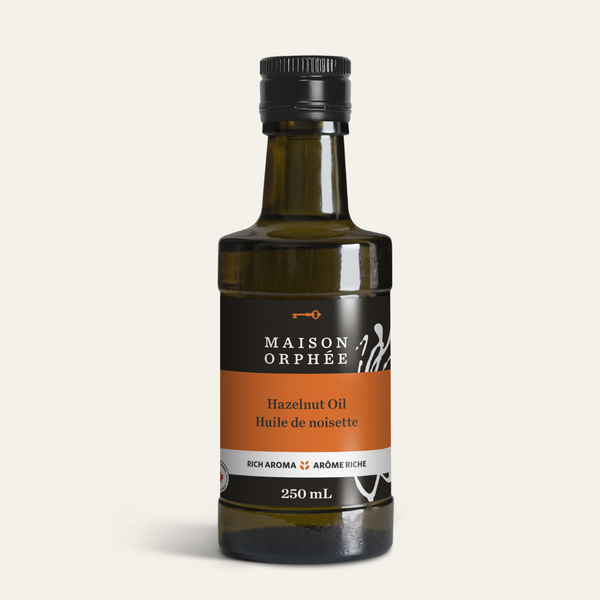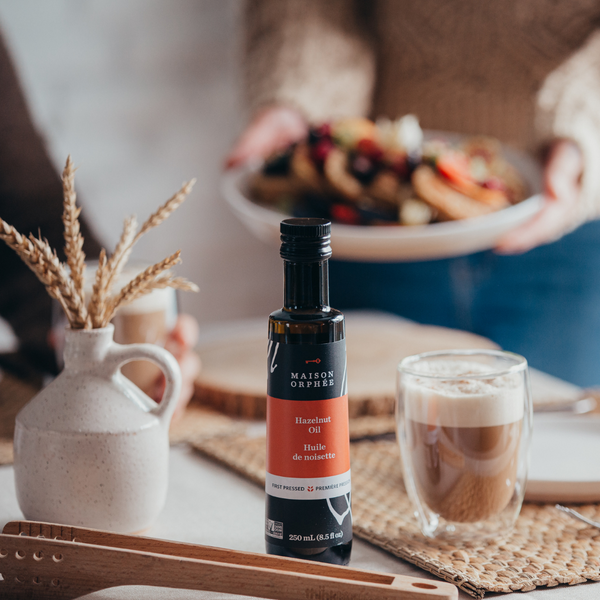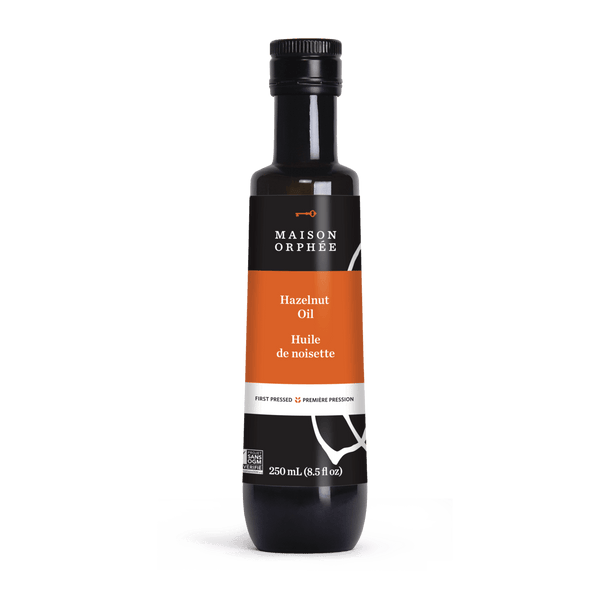 *We are currently transitioning to a new packaging for our oils and vinegars. The look of the purchased product will vary depending on availability.
For an exquisite touch
This Hazelnut Oil brings back childhood memories. Its aroma reminiscent the taste of hazelnut chocolate spread. Our oil is made of selected hazelnuts that are stoned milled and cold-pressed in a traditional way. The method requires patience, expertise and finesse in order to obtain the best oil out of every small lots produced. It delightfully fragrances pancake batter. Pair it with white balsamic vinegar to create the perfect salad dressing.
GMO-free, hazelnut oil contains omega-9 monounsaturated fatty acids, just like olive oil, making it a very stable oil.
Did you know? The secret of this oil lies in the technique: the hazelnuts must be lightly roasted.
Why Choose Maison Orphée ?
The taste, colour, typicity and health benefits of our oils are preserved because we take the time to cold-extract the best from the oilseeds before bottling the result in dark glass bottles that protect them from oxidation.
Recipes
The oil of choice to the perfect muffins and cakes and to accompany a salad with duck confit or prosciutto.
Discover recipe ideas for this product here.
Characteristics
Use: finishing touch
Smoke point: 401 °F / 205 °C
Origin : France
Ingredients : Hazelnuts
May contain: Nuts, Sesame
Naturally gluten-free
Certification: Non-GMO
Nutritional value