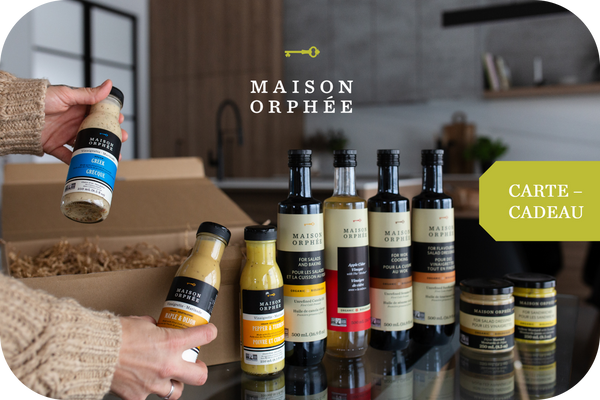 Are you looking for the perfect gift for your food-loving loved ones? Well, the Maison Orphée virtual gift card is perfect for you!

Available in amounts from $25 to $100, it can be used exclusively on our online store.
Once your purchase is complete, the gift card(s) will be emailed to you with instructions on how to use them. All you have to do is send it to the lucky recipient of this wonderful gift!

No additional processing fees to pay. No shipping costs for this product.