Organic White Wine Vinegar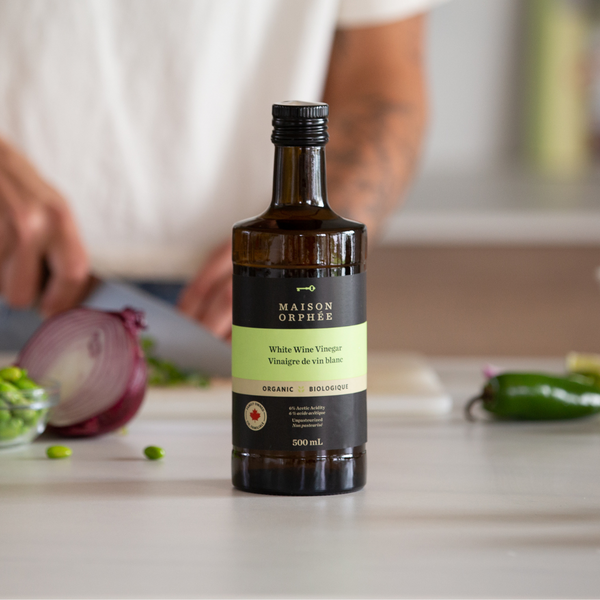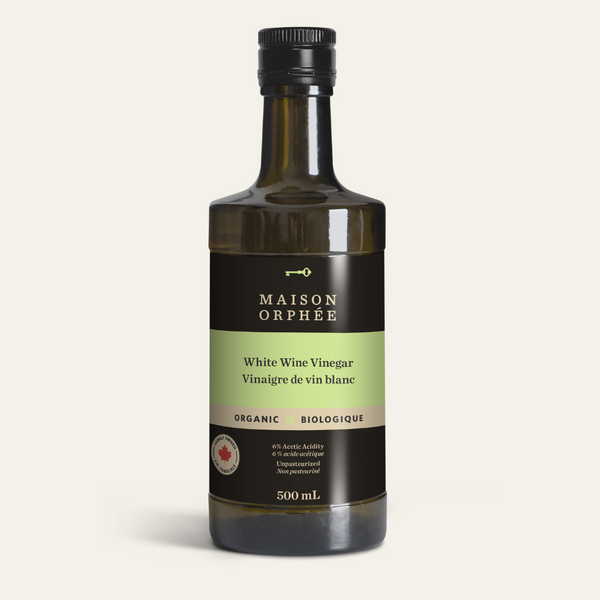 Ideal for fine sauces
Our White Wine Vinegar looks a lot like white wine because of their similar aroma and colour. Its slightly vinegary taste is what makes the main difference. Its role as a natural conservation agent makes it a condiment often used to prepare canned foods.
Did you know that? The non-pasteurization of vinegars ensures the preservation of their aromas.
Why Choose Maison Orphée ?
Our vinegars would not be the same without the trusted producers we work with. Nothing is neglected: the suppliers, the varieties of grapes harvested and the transformation process used have been meticulously chosen.
Recipes
Discover our recipe ideas for this product here.
Characteristics
Use: Prepare Vinaigrettes and mayonnaises.
Peculiarities: unpasteurized
Origin : Italy
Ingredients: Organic White Wine Vinegar.
Certifications: GMO-free - Organic Canada
Naturally gluten-free