Organic Yellow Mustard with Turmeric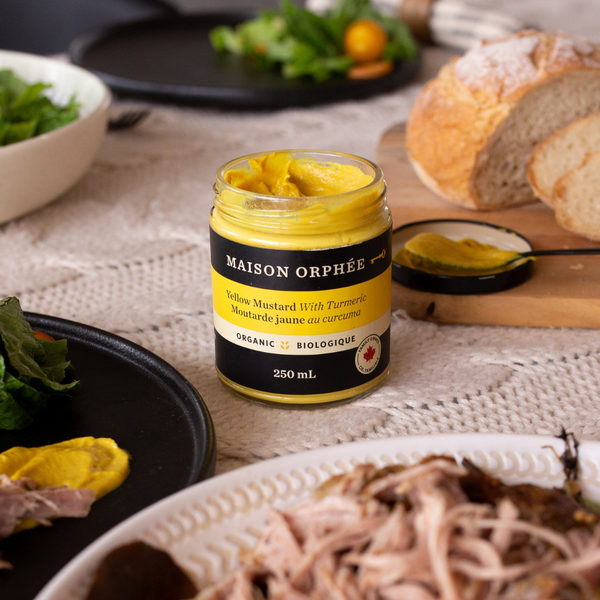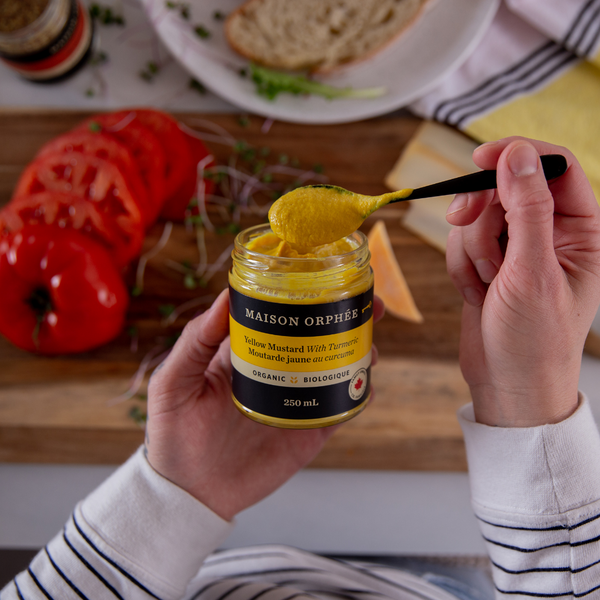 For sweet mustard lovers
Consumers say of this product: "to try it is to adopt it!"
Our Yellow Turmeric Mustard has a classic, all-purpose "baseball mustard" flavor with our own twist.
Turmeric, which is used mainly for the bright yellow color it gives the product, makes it a particularly tasty condiment. Perfect for adding a little extra to your barbecues without straying too far from the traditional mustard that we love so much!
Did you know? Our mustards are produced in small batches to ensure freshness.
Why Choose Maison Orphée ?
The selection of a reduced number of ingredients for the production of our mustards reflects our desire to offer clean label condiments with a natural and delicious taste. We make no compromises to produce the best products possible.
Recipes
See more recipe ideas for this product here.
Characteristics
Use: Correct the seasoning of the sandwiches.
Peculiarities: Raw – No sugar added – No preservatives – Gluten-free
Origin: Made in Canada from Canadian and imported ingredients
Ingredients: Water, organic apple cider vinegar, organic mustard seeds, sea salt, organic turmeric.
Certifications: GMO-Free - Organic Canada - Foods prepared in Quebec
Low in Fodmap
Naturally gluten-free
Nutritional value