Extra Virgin Olive Oil Delicate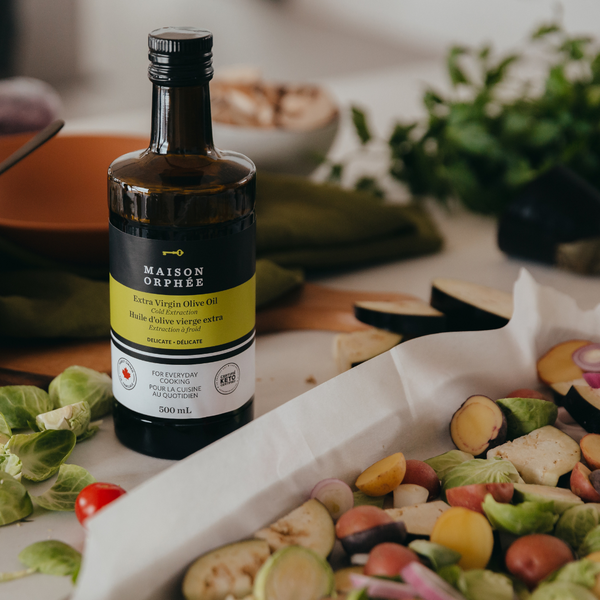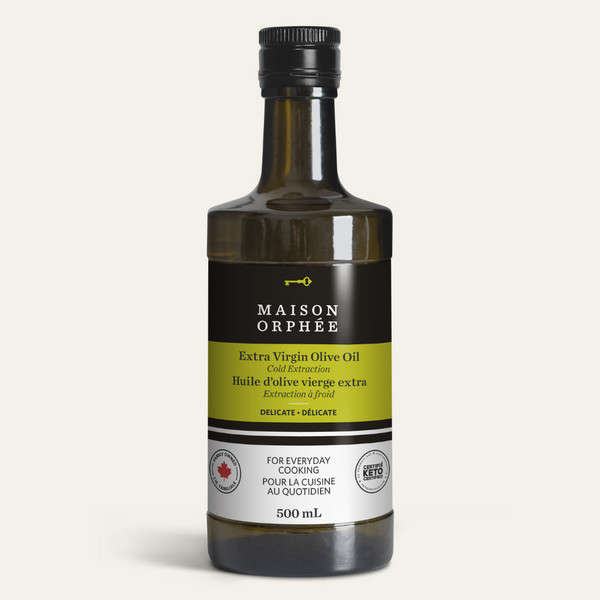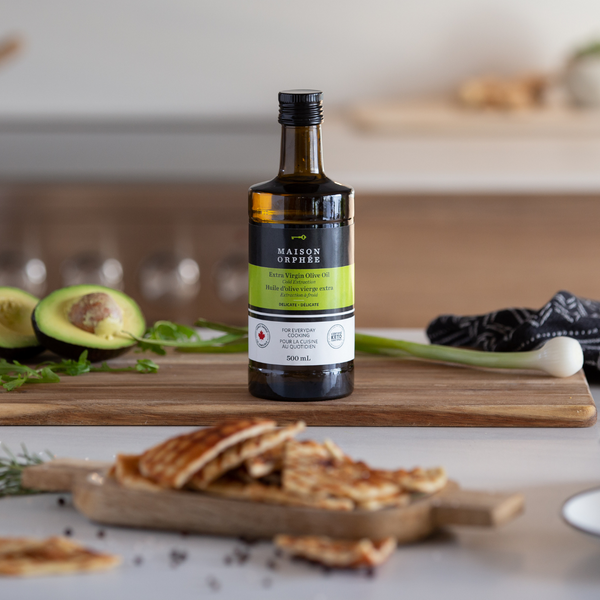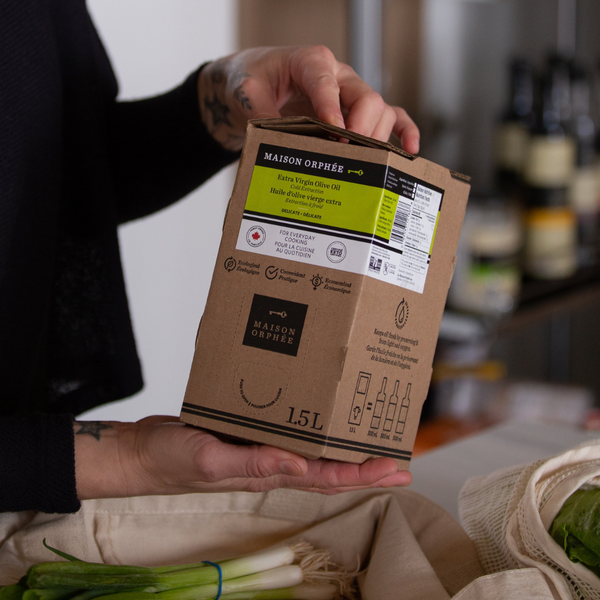 *We are currently transitioning to a new packaging for our oils and vinegars. The look of the purchased product will vary depending on availability.
Ideal for everyday cooking

Oil with a softer profile, the most evocative terms to define the aroma of our delicate extra virgin olive oil arefreshness, sweetness and greenness. Upon tasting, one can detect notes of fresh almond, banana and grass. A harmonious oil that is neither too spicy nor too fiery to flavour your everyday dishes.
Now available in a new, more ecological, practical and economical format!


Characteristics and Ingredients
Use for: sautés, salad dressings and baked dishes.
Smoke point: 410 °F / 210 °C
Extraction : Cold extraction - Raw
Origin: Spain, Argentina or Chile (having different origins for certain oils allows us to offer the freshest products depending on the harvest period)
Ingredients: Olives.
May contain: Nuts, Hazelnut, Sesame
Certifications: Non-GMO and Keto Certified
Naturally gluten-free
Nutritional value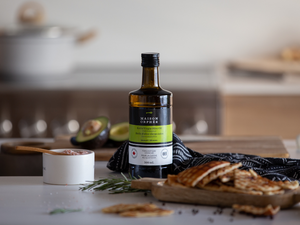 Patiently Cold Extracted
The taste, the color, the typicity and the benefits of our oils are preserved because we take the time and the means to cold extract the best of the oilseeds. The fruit of this long work is savored in each bottle!
Find out more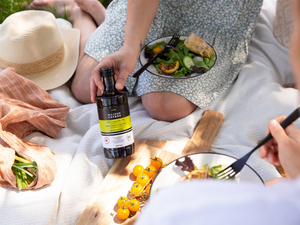 For everyday cooking
A versatile extra virgin olive oil! Sautées, tasty vinaigrettes and oven-prepared dishes, you name it. The perfect culinary partner!
Discover our recipes of the moment
Frequently Asked Questions
What is the extraction method used to make olive oil?
The best extra virgin olive oils are made by cold extraction or cold pressing.
The cold extraction involves the malaxing and centrigugation (spinning) of the olive paste so that the oil is extracted in the form of fine droplets agglutinant to each other in order to be harvested. The first cold pressed process uses a hydraulic press which crushes the scourtins (fibre disks) on which the olive paste is extended. It creates a pressure allowing the oil to be harvested.
Both methods are done at cold temperature.
Nowadays, cold extraction is preferred as a production method, as it is a process that allows a better control of the manufacturing parameters.
Why "extra virgin"?
We often see oils on which the term "extra virgin" is written but it is important to know that the use of the term extra virgin applies only to olive oil and can not be used on other oils.
The term extra virgin is the subject of a standard developed by the International Olive Oil Council and designates the best quality olive oil. Thus, extra virgin olive oil must have a free acidity level of less than 0.8% and comply with specific organoleptic quality criteria, including the absence of defects and the presence of positive attributes in balance (Peppery, Fruity and Bitter).
How long can I keep my oils?
Simply read the best before date on the bottle. Generally, an oil will keep for about 24 months after extraction. This will give you an idea of the freshness of the product.
Should I keep my oils refrigerated?
It is not necessary to keep all oils in the refrigerator. They can easily be kept in the pantry, away from heat and light. However, some oils must be refrigerated at all times, such as virgin flaxseed oil.
How long does it take to ship products purchased from your online store?
Orders placed on our online store are processed within an average of 3 business days, up to a maximum of 5 business days. We then proceed to shipping via Canada Post (expedited parcels).
How much are the shipping fees?
- Free shipping with any purchase of $60 or more for Quebec, Ontario and the Atlantic Provinces
- Free shipping with any $100 purchase or more for other Canadian Provinces and Territories
- $10.00 for orders of $59.99 or less in Quebec, Ontario and the Atlantic Provinces
- $12.00 for orders of $99.99 or less for the other provinces of Canada
I received my order with a missing/damaged product, what should I do?
If you receive your order with a missing or damaged product, please contact us by phone or email. The missing or damaged product can be replaced if you wish, and the shipping costs will be covered by Maison Orphée. If you do not wish to receive the missing product or if there is no more in stock, Maison Orphée will refund the purchase price of the product.
An excellent oil for use in baked goods. Its mild flavour doesn't overwhelm the flavour of the baked goods. Very nice for sauteing as well. Delicious!

Christiana J.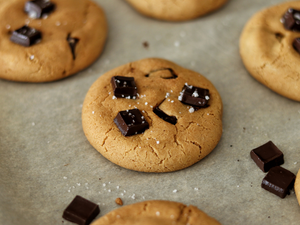 Extra Virgin Olive Oil Chocolate Chip Cookies<br>
Elizabeth's famous chocolate chip and olive oil cookies recipe!
When she brings a batch of these cookies to the office, they are gone in just a few minutes. No need to convince you, they are absolutely DIVINE!
Check out the recipe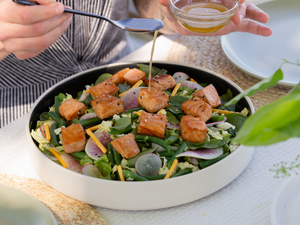 Salmon Tataki Salad
Rain or shine, salad is always welcome at Maison Orphée.

To inspire you in your next culinary creations, here is our fabulous salmon tataki salad. A pure DELIGHT!
Check out the recipe