Organic Sunflower Oil For Cooking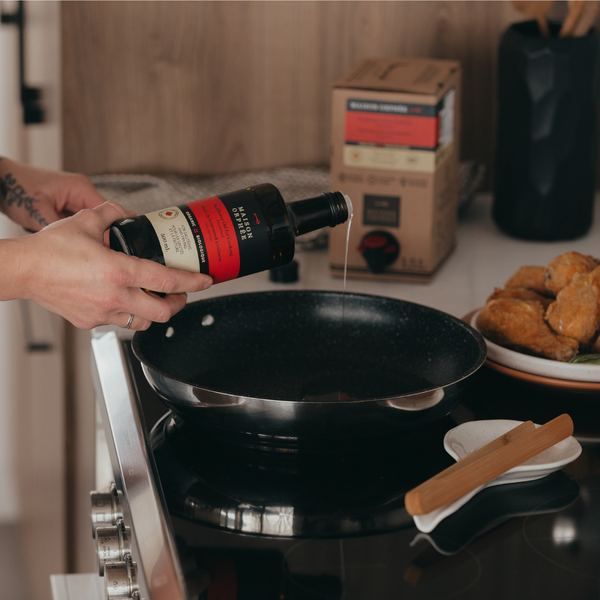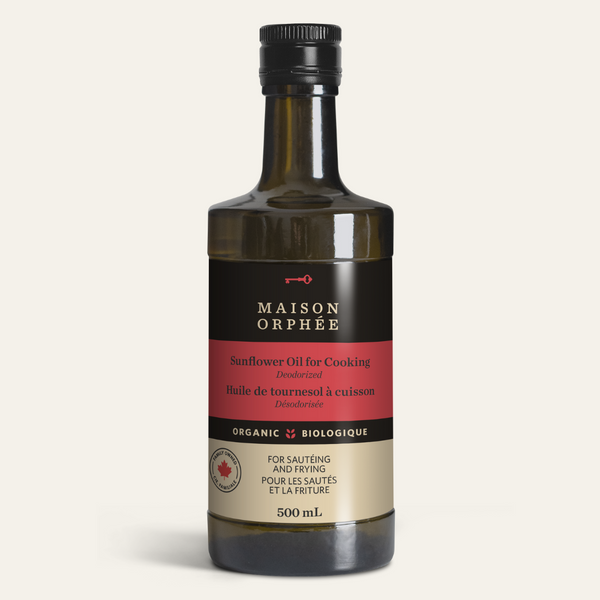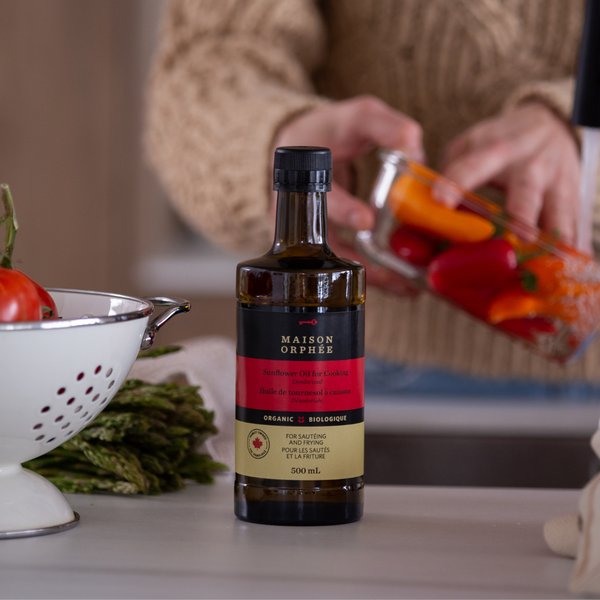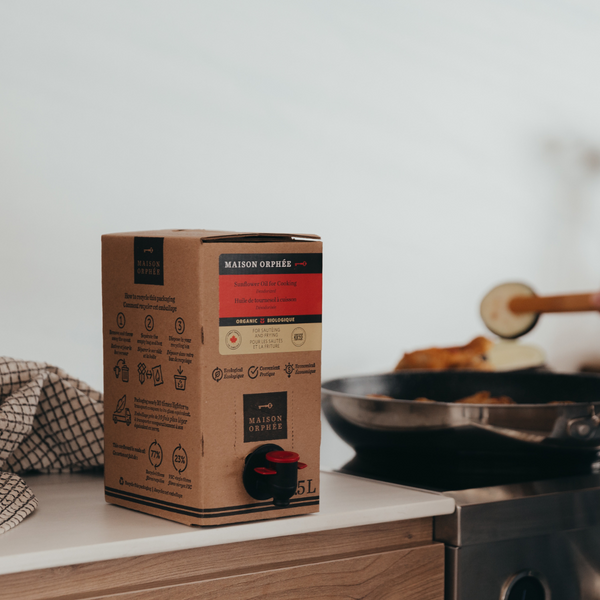 Ideal for frying

Looking for the perfect organic oil to fry veggie burgers and vegetables? Sunflower oil for cooking is the answer. It is a cold-pressed oil that has been deodorised under steam to remove its taste and smell. The result is a neutral oil that tolerates heat very well. There are no chemical components involved in this process; it is all purely physical.
Why Choose Maison Orphée ?
The typicality and health benefits of our oils are preserved because we take the time and the means to extract the best from the oilseeds cold before bottling the fruit in dark glass containers that protect them from oxidation.
Recipes
The recommended oil for colouring veggie burgers, fish, meat and vegetables on the barbecue and concocting marinades and mayonnaises.
See more recipe ideas for this product here.
Characteristics
Use: Cook food at high temperatures and fry.
Smoke point: 392 °F / 200 °C
Extraction (?): First pressing - Deodorized
Origin : France or Netherlands
Ingredients: sunflower seeds.
May contain: Nuts, Sesame, Hazelnut
Certifications: GMO-free - Organic Canada
Naturally gluten-free
Nutritional value