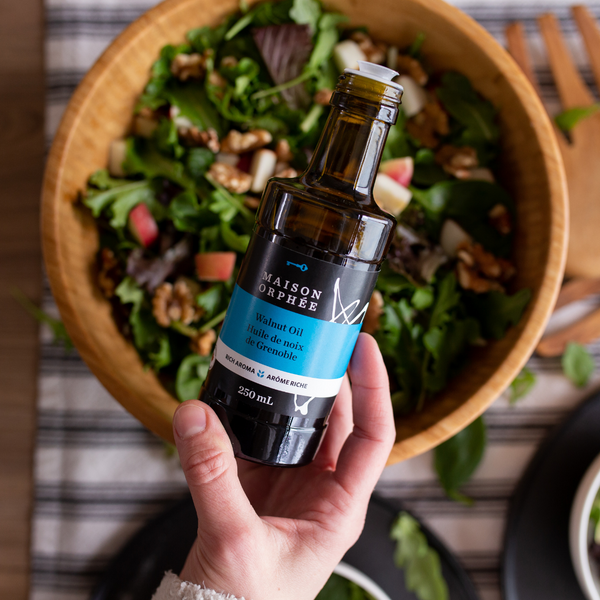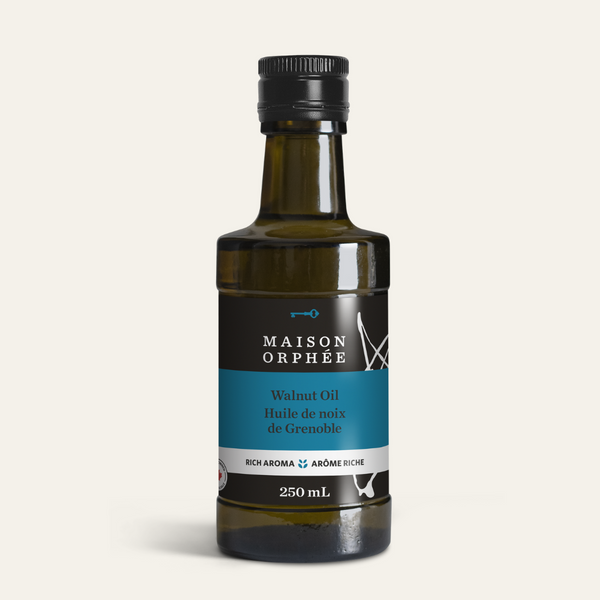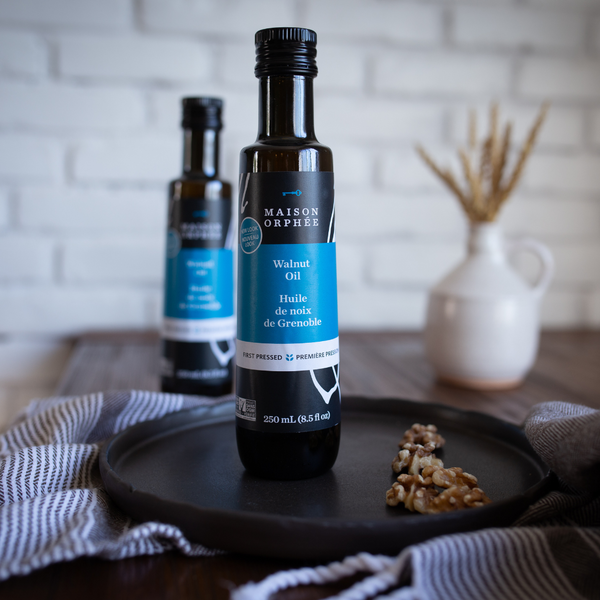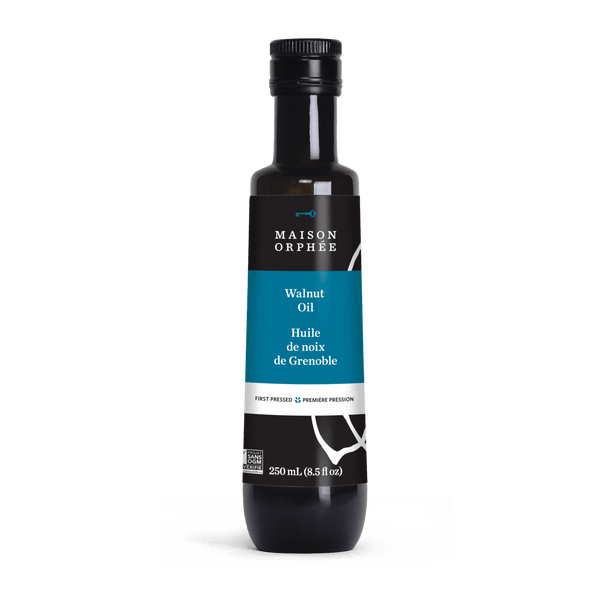 *We are currently transitioning to a new packaging for our oils and vinegars. The look of the purchased product will vary depending on availability.
Adds a gentle touch
Our walnut oil reminds the nose of toasted bread. Its taste is fine, fruity, characteristic of the walnut of the Grenoble walnut. The walnuts, picked in the fall, wait patiently in the refrigerator for the master-oiler to crush them into a paste on a stone grinder and then put them in a pan to toast them just right. The final step is to press the paste to obtain a sublime oil.
GMO-free, our nut oil provides a good supply of omega-3 and omega-6 essential fatty acids.
Did you know? It takes about 2 kg of nuts to produce a liter of oil. Each 250 ml bottle contains the equivalent of 500 g of nuts.
Why Choose Maison Orphée ?
The taste, colour, typicity and health benefits of our oils are preserved because we take the time to cold-extract the best from the oilseeds before bottling the result in dark glass bottles that protect them from oxidation.
Recipes
Its success is based on its simple use in salads or drizzled on vegetables, endive, apples and blue cheese, to name a few.
Discover recipe ideas for this product here.
Characteristics
Use: finishing touch
Smoke point(?): 320 °F / 160 °C
Extraction (? ) : First pressure
Origin : France
Ingredients : Walnuts
May contain: Hazelnut, Sesame
Naturally gluten-free
Certification: Non-GMO
Nutritional value