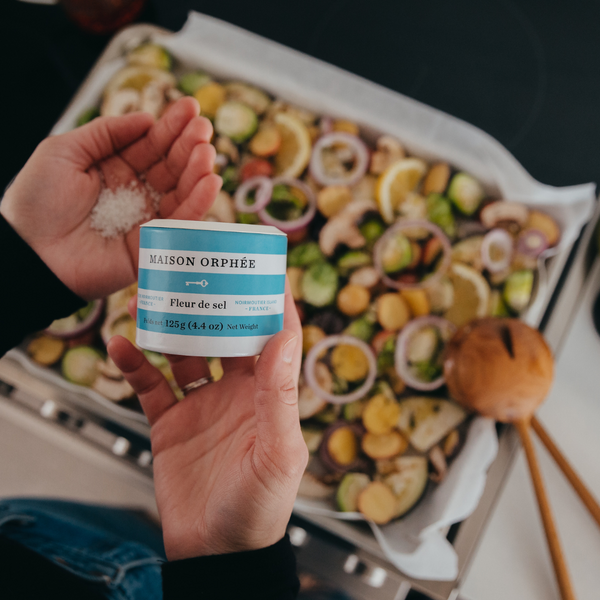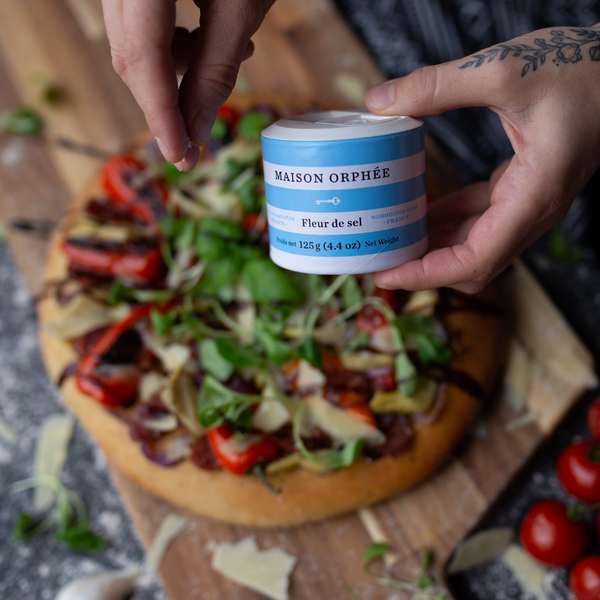 For a great finishing touch
Fleur de sel crystallizes on the surface of salt marshes during the hot days of summer. It is then collected by salt harvesters from the water's surface and left to dry under the sun so it retains all its richness and taste.
Our sea salt is a source of minerals (sodium, magnesium, potassium, calcium) and trace elements (iron, manganese, zinc).
Did you know? The high cost of Fleur de sel is mainly determined by the fact that it is hand-harvested.
Why Choose Maison Orphée ?
Our salt, harvested by hand in Noirmoutier Island's tidal marshes, does not undergo other techniques other than sun drying and grinding when you want to get a finer grain. This artisanal process leaves its natural grey colour to salt.
Recipes
The crunchiness of fleur de sel gives warm and raw vegetables, meat, fish and even desserts a very pleasant taste.
Discover more recipes for this product here.
Characteristics
Use: Bring a finishing touch to the savoury and sweet dishes.
Peculiarities: harvested by hand – without additive – non-iodized
Origin : Island of Noirmoutier
Nutritional value