Organic Virgin Coconut Oil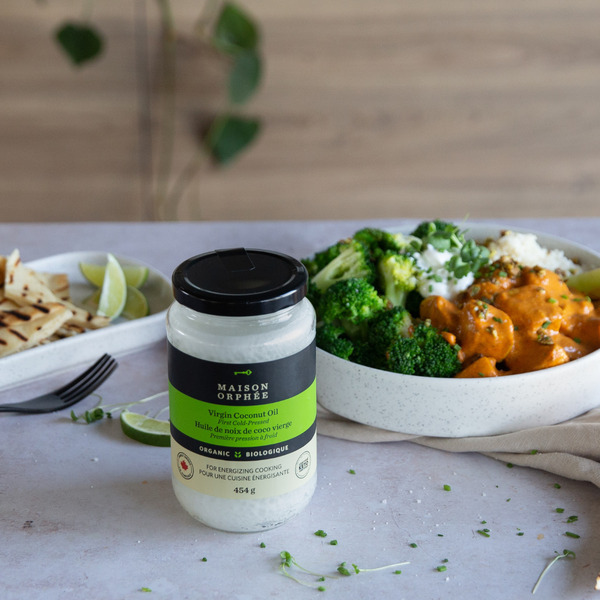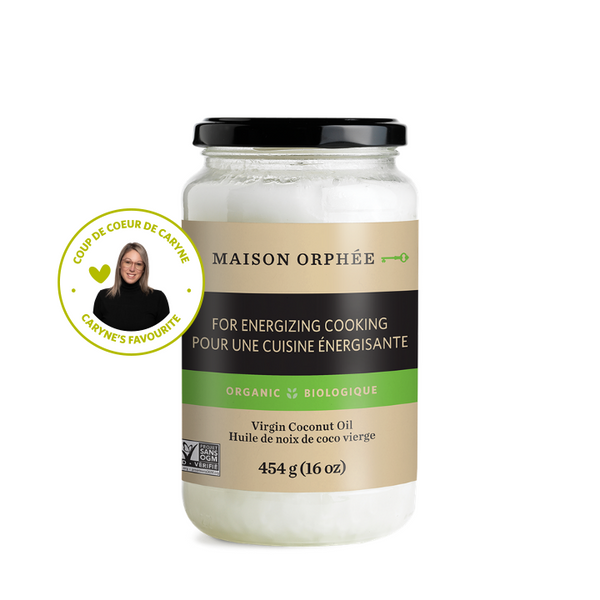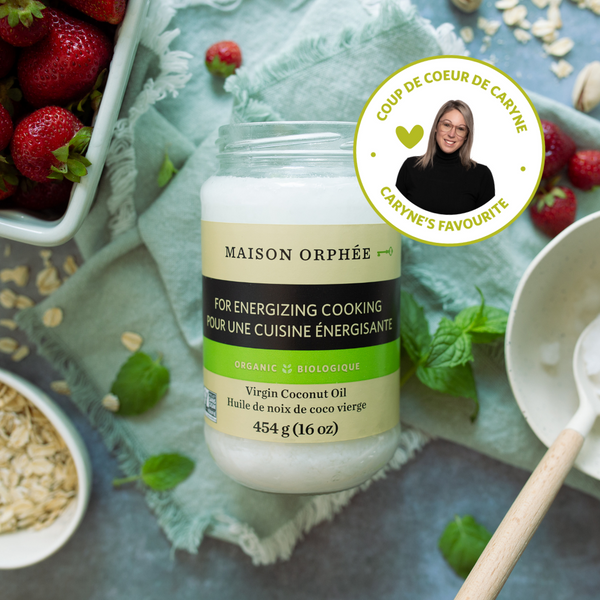 "I use it EVERYWHERE! On Pop Corn, on my toast, for my Asian stir fry, to craft my soaps and facial scrubs. I'm a die-hard fan of this must-have oil!"

- Caryne, Customer Service and Logistics Agent


For energizing cooking
Our virgin coconut oil has a fresh and sweet taste of ... coconut, you guessed it! 
The nutrients in coconut oil are preserved through the natural manufacturing process of extracting, drying, cold pressing and filtering the fresh pulp. 
In smoothies, stir-fries, energy balls, delicious in muffins or for a pie crust. Cook pancakes with it. 
And also for the skin or the hair. 
Why Choose Maison Orphée ?
The taste, typicality and health benefits of our oils are preserved because we take the time and the means to extract the best from the oilseeds cold before bottling the fruit in dark glass containers that protect them from oxidation.
Recipes
Perfect as a spread, in smoothies and sautés and to replace the fats in pastries.
See more recipe ideas for this product here.
Characteristics
Use: Provide dishes with an exotic flavour and replace butter or margarine in pastry recipes.
Smoke point

(?): 374 °F / 190 °C
Extraction (?): First cold pressing - Raw
Origin: Philippines
Ingredients: Coconut.
Certifications: GMO-free - Organic Canada
Naturally gluten-free
Nutritional value