Organic Deodorized Coconut Oil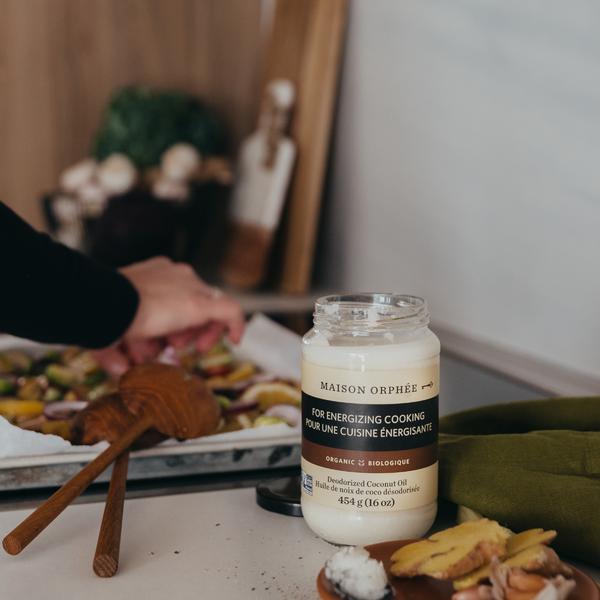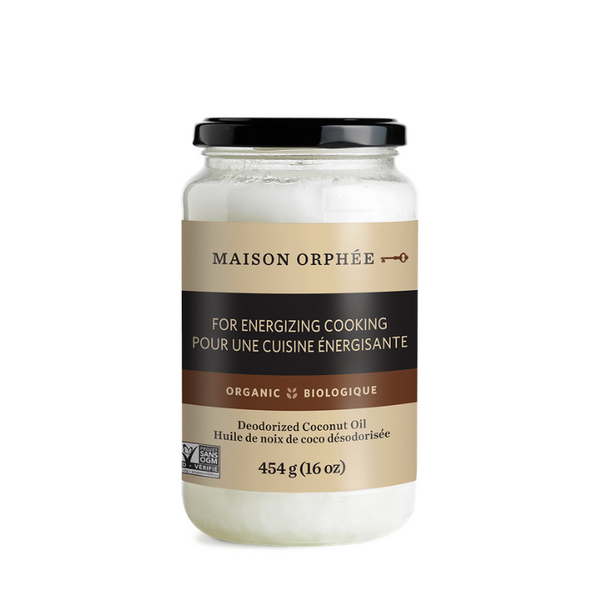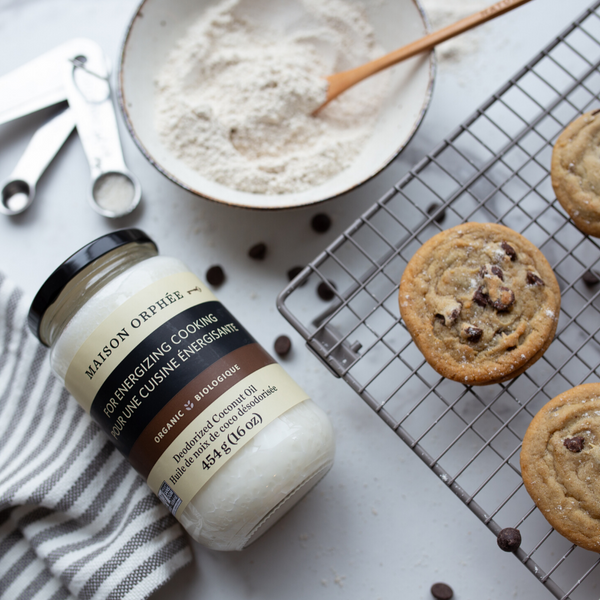 Ideal for energizing cooking
Our deodorized coconut oil has a completely neutral taste and aroma, making it extremely versatile. Once pressed, the oil is filtered and deodorized under steam to remove odor and taste. 
It is the ideal oil for baking. It tolerates heat very well in stir-frying and light frying.
Why Choose Maison Orphée ?
The taste, colour, typicity and health benefits of our oils are preserved because we take the time to cold-extract the best from the oilseeds before bottling the result in dark glass bottles that protect them from oxidation.
Recipes
Perfect as a spread, in smoothies and sautés and to replace the fats in pastries.
See more recipe ideas for this product here.
Characteristics
Use: Replace butter or margarine in a recipe without getting the taste of coconut, cooking food in frying pan and frying.
Smoke point (?): 356 °F / 180 °C
Extraction (?): First pressing - Deodorized
Origin: Philippines
Ingredients: Coconut.
Certifications: GMO-free - Organic Canada 
Naturally gluten-free
Nutritional value