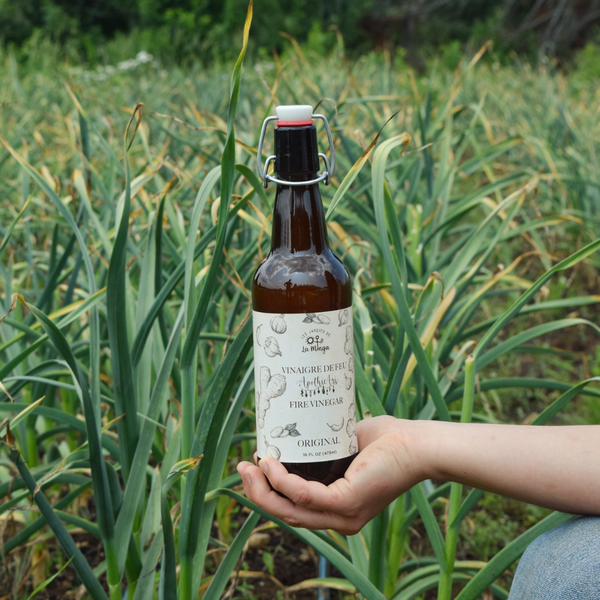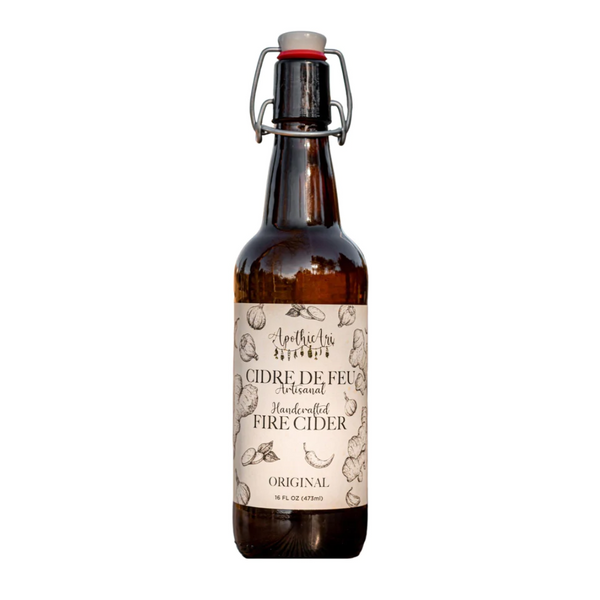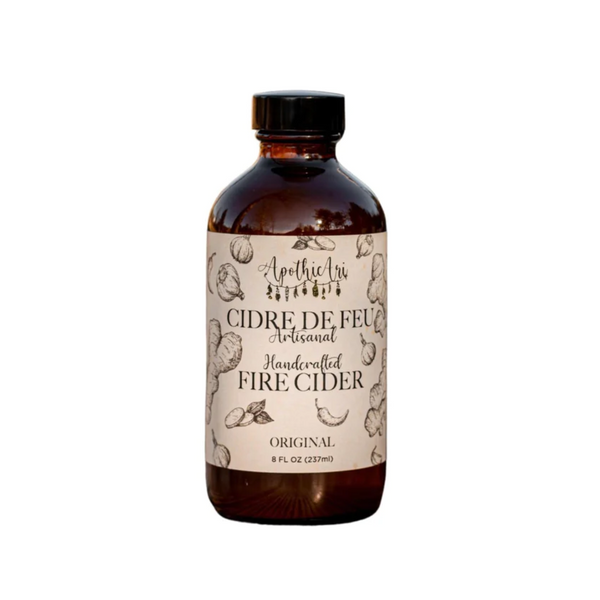 A Tasty Discovery
Fire Vinegar was born from both passion and perseverance. Its blend of herbs charms us with its unique taste and versatility in recipes!

The vinegar contains a delightful combination of ginger, turmeric, garlic, onion, horseradish, cayenne pepper and garden herbs. Simply perfect harmony, just like the Maison Orphée and Jardins de la Minga collaboration! Ourorganic cider vinegarhas the honour of being the main ingredient of the Fire Vinegar recipe.

Did you know? Apothicari Fire Vinegar is also nicknamed as "Culinary Tonic" since each of its ingredients is believed to have healthy benefits.  
How do I use it? 
As a salad dressing

In a Bloody Caesar

In a quick marinade with vegetables of your choice

As a mignonette for fresh oysters

As a sauce for fishes and seafood 
About Les Jardins de la Minga
Based in Charlevoix, Quebec, the farm is a business project of love between Arianne and Benjamin ever since 2019. Together, the couple works tirelessly to grow a variety of organic vegetables, small fruits and herbs to bring fresh, quality ingredients to Canadians' tables.
Visit the Jardins de la Minga website
Visit the Jardins de la Minga Instagram page