Utensil Holder / Wine Cooler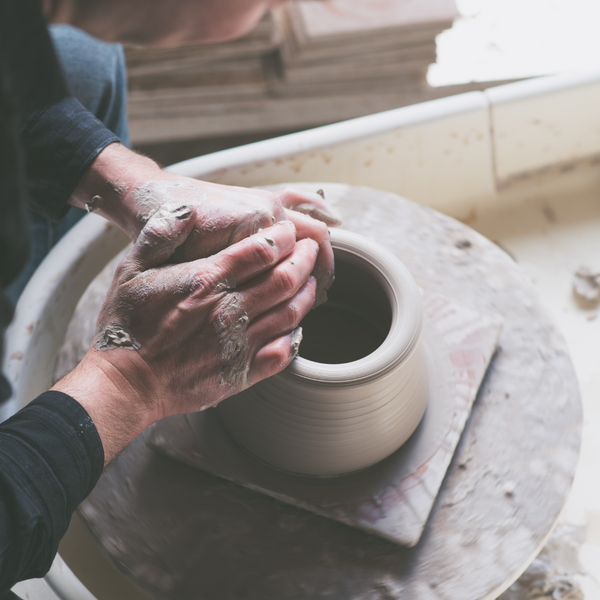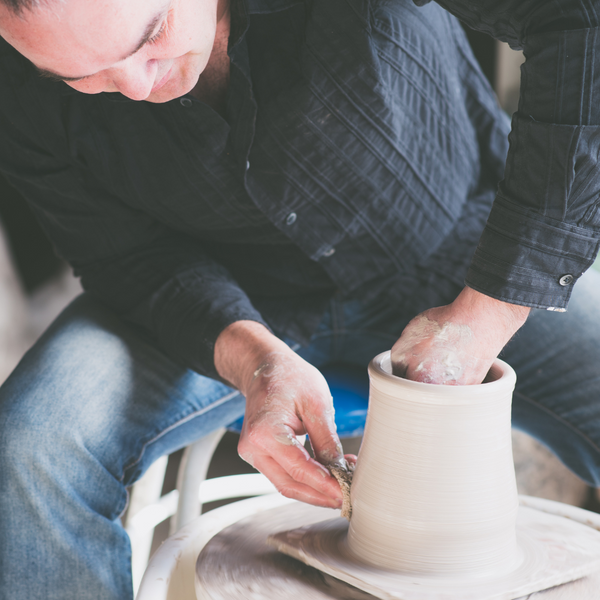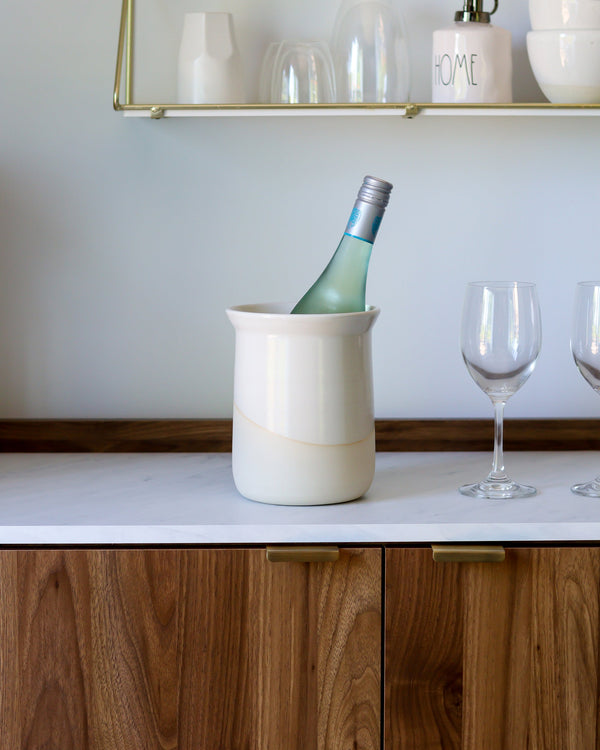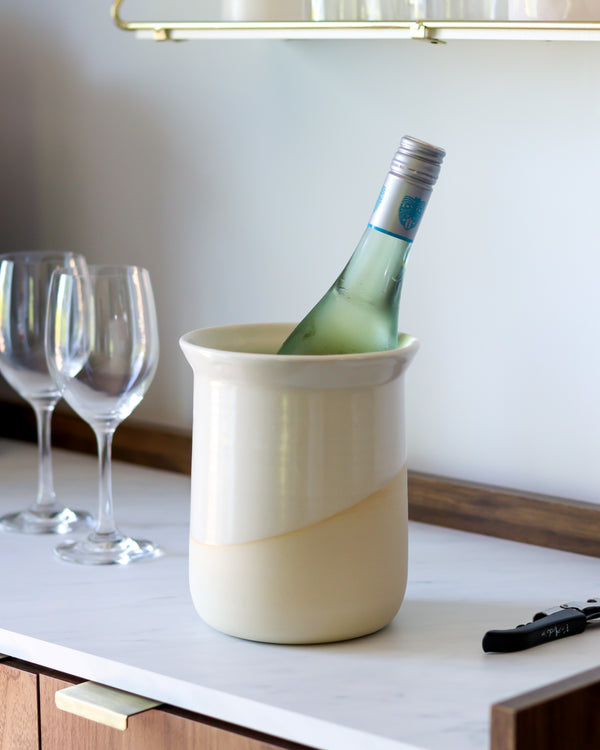 Designed and created by Les Ateliers Charlevoix
*Available in very limited quantities. Exclusive to the Maison Orphée online store.
Both a utensil holder and a wine cooler, this piece, courtesy of Les Ateliers Charlevoix, is designed to be practical and indispensable in your daily life. Its raw and enamelled finish will add a touch of elegance to your kitchen while impressing your guests.
It is in the beautiful Charlevoix region that each piece was patiently handcrafted, one at a time. Turning, drying, polishing, cooking, enamelling... the list of steps needed is long to obtain this fabulous result.  
As Stéphane, the artisan behind Les Ateliers Charlevoix, says: "What's incredible is to start turning a lump of clay and turn it into a functional, aesthetic and excessively desirable object!"
Wine Cooler Method of Use
Option #1: Place the wine cooler in the fridge for 15 minutes to cool the porcelain. Once cold, remove it from the fridge and place your favourite bottle of wine in it.
Option #2: You can also fill the wine cooler with cold water and ice cubes for 15 minutes or more. Remove the water and ice and then place your bottle inside. This way, the porcelain will keep the bottle cold.

Last minute option: If you are in a pinch and your bottle is room temperature, place the wine cooler and bottle in the fridge for about 15-20 minutes. This way, you will have a fresh bottle to enjoy throughout your meal.

Characteristics
Available in limited quantities

Model made exclusively for Maison Orphée

Approximate dimensions: Approximate height of 7 inches and a diameter of about 5.75 inches

Each piece is unique and may vary slightly from the photo and dimensions above

Material:

Porcelain with neutral tones easy to match
Design: Both raw and enamel finish
Large capacity for more than 15 utensils
Keeps your bottle of wine at an ideal temperature at all times
Use and care: Dishwasher safe. You can use a scouring pad (but not steel wool, which will turn your porcelain grey)

About Les Ateliers Charlevoix
Les Ateliers Charlevoix, a quality artisanal pottery workshop, offering you everything for the kitchen; from mugs to oil dispensers, to bottles of maple syrup! A must-see in Quebec!
This workshop sits atop the village of Saint-Irénée, located between Baie-Saint-Paul and La Malbaie, on the St. Lawrence River road. Established since 1985, it features Stéphane Bouchard's exclusive Raku (Japanese cooking method) and functional pottery, as well as a brand new line, Signature N, created by Nancy Giguère. This collection of jewellery and textiles will leave you speechless! An art gallery also displays recent paintings by painter Marc DeBlois.

Visit Les Ateliers Charlevoix website
Visit the Instagram page of Ateliers Charlevoix