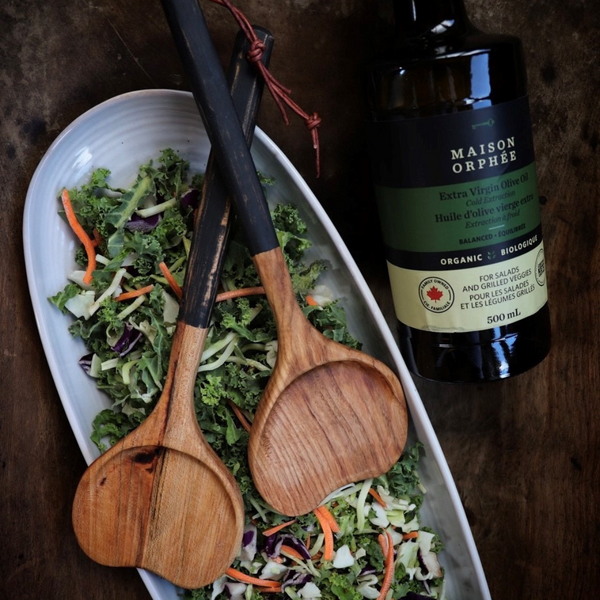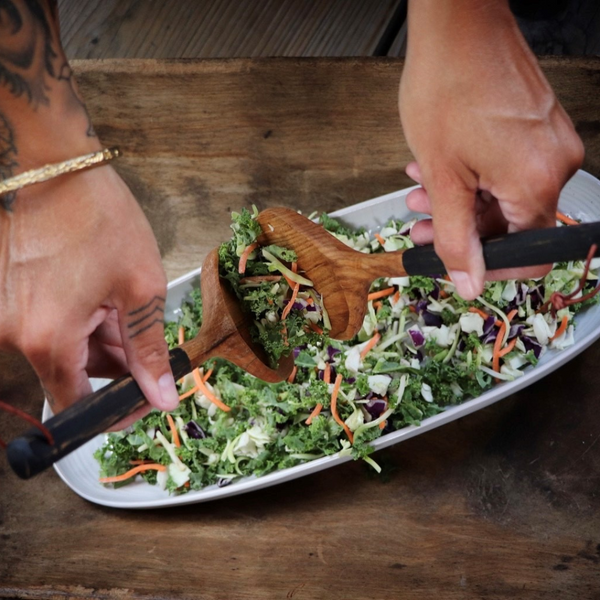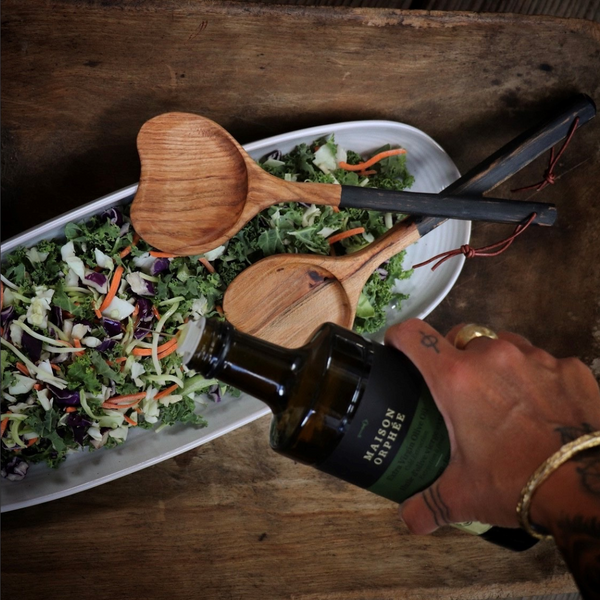 An Atelier La Louve Creation
*Available in very limited quantities. Exclusive to the Maison Orphée online store.
The LOVE Duo Spoon Set is ideal for salads of all kinds and are beautiful objects that show your love for your guests and the pleasures of the table. 
For Maison Orphée, La Louve has swapped white for black, our signature colour for 40 years now!
Photo credits : Atelier La Louve



Characteristics
10.5 inches long
Recycled maple wood
Each piece must be washed with a mild soap and not in the dishwasher, do not leave in water and dry immediately after washing
Use a safe-food oil
About Atelier La Louve
The workshop La Louve is a young company based in the Laurentians that creates objects and kitchen accessories with 100% recycled wood. Each piece is handmade.

Mélanie is the creator at the head of this ecological project that embraces a lifestyle of sustainable values to create sustainable objects.

La Louve was born from the combination of her passions for the art of the table, nature and creation.
Visit theAtelier La Louve website